Credential Programs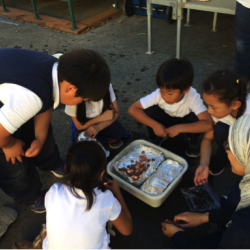 Multiple Subject (Elementary School) Teaching Credential
The Multiple Subject Credential (MSC) is the teaching credential required to work in self-contained classrooms, usually in grades Tk-6. The SFSU MSC program prepares teachers to work effectively in multilingual, racially, and culturally diverse classrooms in the San Francisco Bay Area and beyond. Our faculty and student body are committed to creating a more socially just world through education. Graduates of our program become part of a large, strong network of teacher leaders in our region.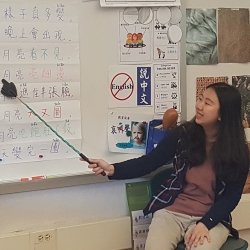 Bilingual Authorization in Spanish & Chinese (with Teaching Credential)
The bilingual authorization in Spanish, Cantonese, and Mandarin (with multiple subject teaching credential) program at San Francisco State university is dedicated to preparing bilingual candidates to become competent bilingual, biliterate and bicultural teachers in a variety of school settings.
Our aim is to develop effective and reflective teachers who have strong foundations in critical pedagogies and culturally responsive teaching. These pedagogies are pathways to engage bilingual-bicultural students and their families in becoming agents of change in their communities.
Master's Degree Programs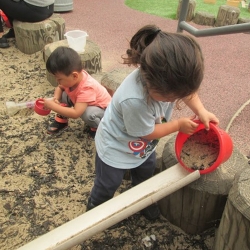 Early Childhood Education MA
Provides educators with advanced knowledge and training in research, theory, and practice for working with children and families in multicultural and multilingual early childhood settings.
The program is housed in the Department of Elementary Education and is designed for educators working with children, 0 to 8 years old. The degree provides infant, toddler, preschool, primary grade, and community college educators, and early childhood
administrators with the skills and knowledge for teaching and leadership positions in the field of early childhood education. Courses taken for this program can qualify for Teacher and Administrator levels of the California Child Development Matrix.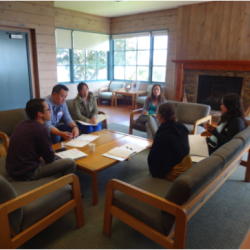 MA in Curriculum & Instruction
The MA in Curriculum & Instruction is a continuation of the SFSU Multiple Subjects Credential Program.  This concentration is only available to students who have completed the San Francisco State Credential program no more than three years from the time they begin MA coursework.
Undergraduate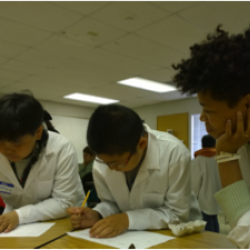 Undergraduate Pathways and Education Minor
The Department of Elementary Education offers two Undergraduate pathways to careers in Education: 1) the Elementary Teacher Preparation Pathways (E-TPP) that is related to waiving the California Subject Examinations for teachers (CSETs) requirement, 2) Education Minor, and 3) Courses in Early Childhood Education which are designed to provide career pathways to Birth-TK teaching in California.